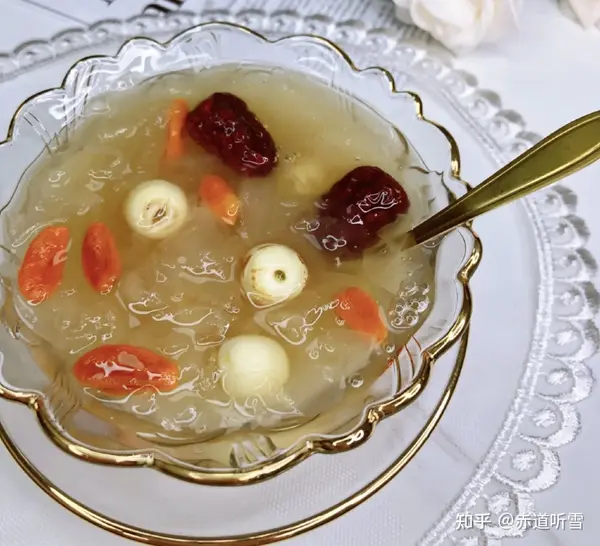 功效:红枣维生素含量高,又能补气养血,配合桂圆和红糖是女人超好的滋补品。能暖宫,还可以缓解痛经。
将材料洗净
把红枣、桂圆、枸杞子洗干净放入养生壶,加水煮沸
小TIPS:红枣红糖水能祛风寒、补气益血,但生理期期间不要喝,以免血量过多,平时适量喝,喝多容易上火
Efficacy: Jujube has high vitamin content and can nourish qi and blood. It is a super tonic for women when combined with longan and brown sugar. It can warm the palace and relieve dysmenorrhea.
wash the material
Wash the red dates, longan, and medlar, put them in the health pot, add water and boil
Small TIPS: Red dates and brown sugar water can dispel wind and cold, invigorate qi and benefit blood, but do not drink it during the menstrual period, so as to avoid excessive blood volume, drink it in moderation, as drinking too much can easily get heaty.